Prenuptial Agreement
What is a prenuptial agreement?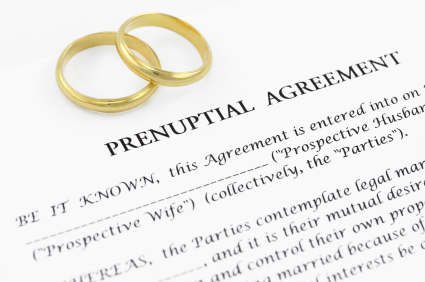 A prenuptial agreement (sometimes called a prenup) is a written contract created by two persons before they get married. Typically in Thailand, they list all the assets of both parties (as well as any debts!). The document goes on to specify exactly what rights to each of these assets each partner will have if the marriage ends in divorce. In some countries prenuptial agreements are called 'ante nuptial agreements' or 'premarital agreements'.
In Thai law these agreements are governed by the Thai Civil and Commercial Code. To ensure your prenuptial agreement is enforceable it is vital you seek expert legal advice from a Thai lawyer and also someone familiar with your home countries laws.
Thai Cultural Issues and Fairness
In Thailand, security both emotional and financial are one of the primary reasons for getting married. It is important to let your partner know that in the event of a divorce, she isn't going to walk away with nothing. In most instances, fair and reasonable prenups contain provisions that provide a minimum share of the combined assets of the couple. Sometimes these vary depending on the number of years of marriage.
Sunset Clause
Occasionaly, couples choose to have a condition in the contract that ends the agreement if a certain event occurs. For example, if you reach ten years of marriage or if you have a child. This can me a useful compromise if one partner does not want a prenup. It allows both parties to demonstrate their hope and dream for a permanent union whilst also protecting against a short marriage, should things turn sour.
Prenuptial Requirements
Under Thai law, there are certain requirements to ensure a prenuptial agreement is considered legally binding.
The contract must be in writing.
Each partner must have their own lawyer.
Each partner must sign the Thai prenuptial agreement with two witnesses present before the official marriage registration
The document must be registered at the same local district office where the marriage will be registered.
How to discuss a prenuptial agreement with your fiancee
Prenuptial agreements are a wise choice for many, but starting a discussion about such a topic may be both awkward and unpleasant. In Thailand, more than most countries, financial security is one of the reasons why people marry. Consequently this subject should be handled delicately. We've compiled a list of tips to help you get started on this difficult subject:
Right time and place: private – not public.
It's part of the wedding planning process – Financial planning
Be Positive – it's about chasing dreams together!
Listen!
Be Reasonable
AAA Legal Services also have two full time female experts in Family law who are devoted to domestic relations issues. In the event of any problems please come by our office where our experts can help explain why a prenup is a wise choice for all.
Who needs a prenuptial agreement?
From US? Valid in all 50 states.  Encourages prenups.
From the UK? Prenups are not recognized by UK law. The UK court will take the content of the agreement into account when reaching any decisions on division of assets. AAA Legal recommended British citizens to draft a prenuptial agreement in Thailand prior to marriage to Thai fiancé.
From the EU? Generally enforcable throughout continental Europe.   France and Germany recognize premarital agreements that are drafted as per regular contracts.
From Australia? Family Law Act of 1975. Recommended for Australian citizens.
From Thailand? Prenups are enforceable under Thailand Law
First Steps to a Prenuptial Agreement
Come have an informal chat with our team of family law experts – click below to get in touch with us!
Call now: +66 (0) 2381-9090